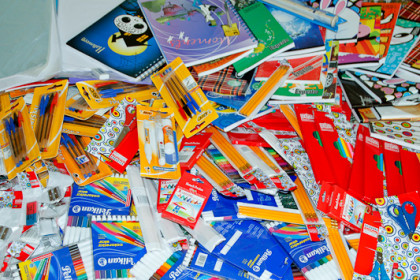 Sitting at the bottom of the hill next door to our church is a small school in the community of Yantana (Etsa). Just a few days ago the "President" of the community approached us with this formal letter (above) asking if we could help purchase school supplies for the children. Of course we would! Most of the children that attend that school also assist in our church. This is part of what we do.
We have already purchased supplies for many individual children and will be purchasing for schools in other communities as well.
THANK YOU SUPPORTERS! Know that you are giving children a chance to learn and a chance to live.