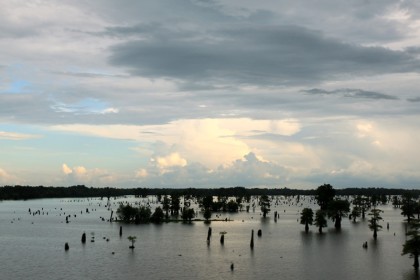 Wow!!! The Lord has been so good to us. We just spent 3 months in the United States touring and visiting our supporting churches and what a time we have had!!!! God has shown His mighty power in service after service, God has broken spirits to remind them of how blessed so many are and to be thankful, and God has tugged at hearts to become missionaries and preachers themselves, to help carry this graet gospel of Jesus Christ to all the world!!
So many were so kind to us during our tour and really went our of their way for us. We can't even begin to name names as I know we'd forget someone. We are so grateful for precious family, friends, brothers and sisters in the Lord who are helping to further this ministry, to bring the gospel of Jesus to more Ecuadorians, to help end hunger for the needy families. We can't thank all of you enough!
So many took us to restaurants for nice dinners, so many cooked food to bless us with, enough for an army!!! So many came to be in services with us and worship the Lord together, many brought us beautiful gifts. For everything, we say a great big thank you from the bottom of our hearts to all of you!!! We are blessed beyond compare and we are so grateful for each one of you that God has allowed us to cross paths with and be our partners in this ministry.
We are now in our beloved Ecuador again with the beautiful children, continuing this work for Jesus that we have begun, to reach as many souls as we can, while there is yet time!
Thanks to all of you who are a part of this work!! We love you all!!