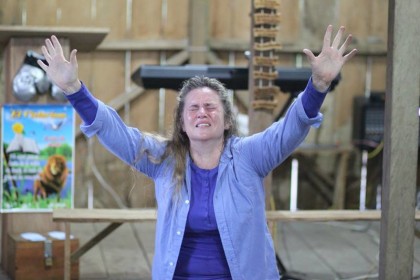 I will be making a short trip to the U.S. in September and October, ministering in several churches there of the greatness of the Lord and all that He is doing here in Ecuador. I will only be one month in the States, so I would like to invite everyone to come out and be in service with me somewhere. Charles and Jen will be staying here to oversee our 4 churches while I am in the U.S.
This trip will be primarily to raise funds for the church we are building in Puyo. This will be our main church, and having our own building will enable us to better impact this area with the name of Jesus and reach more souls for His glory.
Here is my schedule for the United States:
Sunday Sept 21, 6pm Faith Apostolic Church, Holden, LA
Wednesday Sept 24, 7pm Greenville UPC, Greenville, MS
Sunday Sept 28, 10am Greater Life Apostolic, Hermitage, TN
Sunday Sept 28, 2pm Christ Apostolic, Manchester, TN
Sunday Sept 28, 6pm Christ Apostolic, Portland, TN
Tuesday Sept 30, 7pm Powderly Holiness Church, Powderly, KY
Wednesday Oct 1, 7pm Hendersonville Pentecostal, Hendersonville, TN
Sunday Oct 5, 10am Handley Ave COG, Roanoke, AL
Sunday Oct 5, 6pm Church at Bethel, Thorsby, AL
Wednesday Oct 8, 7pm Wind of Pentecost Apostolic, Carthage, TN
Sunday Oct 12, 2pm Church of the Lord Jesus Christ, Arcadia, LA
Sunday Oct 12, 7pm Church of the Lord Jesus Christ, Shreveport, LA
Tuesday Oct 14, 7pm Happy Hollow Holiness, Turkey Creek, LA
Wednesday Oct 15, 7pm Forest Hill UPC, Forest Hill, LA
Please come and worship the Lord together with me somewhere! We will have a wonderful time in Jesus!!! Thanks to all the churches who are hosting me on this trip!!!! See y'all soon!