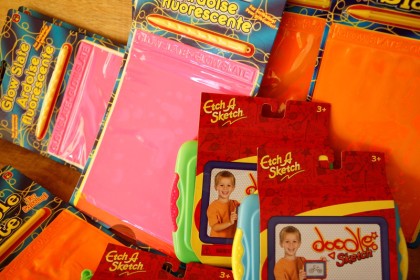 "Go ye into all the world and preach the gospel to every creature.' St Mark 16.:15
Everyone deserves to hear the Gospel of Jesus, whatever it takes to reach them. I have met a few deaf people here in Ecuador, and since I know only a few signs, my skills are not good enough to share the love of Jesus with them. I have been so burdened to witness to them and I shared my burden with my dear friend, Rusta Sexton, who is also deaf. She truly loves this work and wanted to help us out. So she mailed us some sketch pads and we received them today. We are hoping that we can draw pictures on them in order to communicate with these deaf Ecuadorians!
What a wonderful idea!!! I am ready to go out on the streets tomorrow to find these deaf Ecuadorians and be able to truly 'talk' with them and let them 'hear' the Word of the Lord for the first time!!
Thank you, Rusta, for helping us to spread the love of Jesus to these people! So that all may 'hear' and have an opportunity to know Him!
We love you, Rusta!!!!