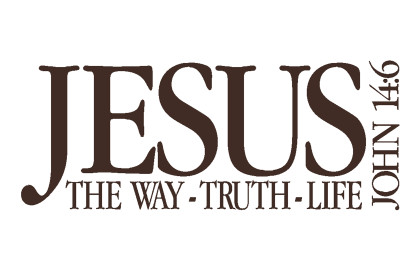 Jesus said in John 14:6- "I am THE WAY, THE TRUTH and THE LIFE….."
If you are seeking for the right WAY to go, Jesus is THE WAY!
If you are searching for the TRUTH, Jesus is THE TRUTH!
If you are looking for real LIFE, want to change your life, are not happy in your life, Jesus is THE LIFE! (and what an amazing life  it is with Him!!!!)
So, it's just that simple….whatever you need, whatever you are looking for, can't seem to find, don't know which way to turn, where to go, what to do, whatever you are searching for…..JESUS IS!!!!! Everything you need, or could ever want and even more….JESUS IS!!!! Just that simple! JESUS!